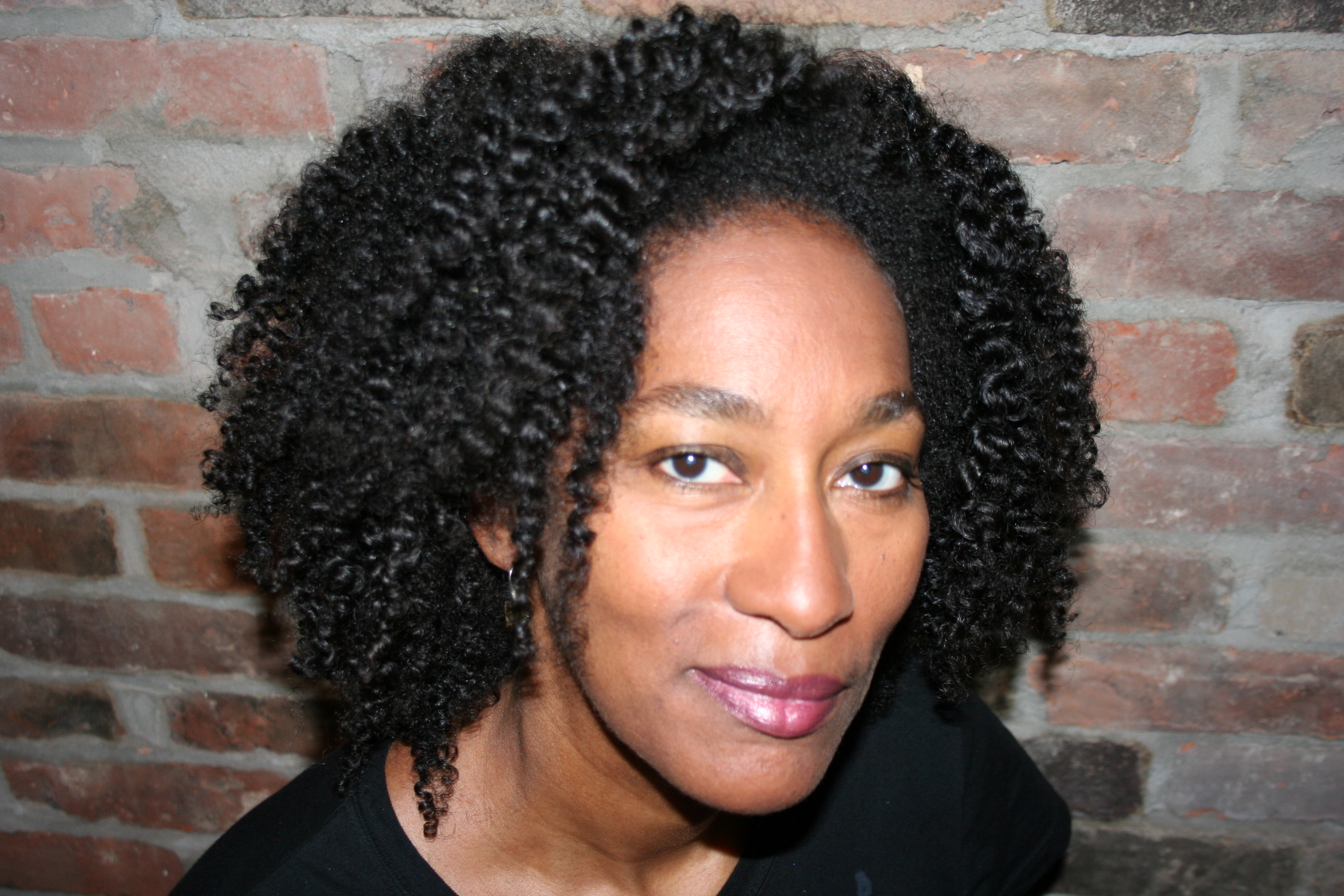 Bridgett M. Davis is a novelist, essayist, teacher, filmmaker and curator.
Her highly-anticipated second novel, Into The Go-Slow, was selected as a best book of 2014 by Salon, The San Francisco Chronicle, BookRiot, Bustle and The Root, among others. Time Out New York recently named Davis one of "10 New York Authors to Read Right Now."
The novel, which was praised by Chris Abani as "a beautiful allegory of love, family, expansion, hope and transformation", has recently entered its second printing.
Set both in Davis' hometown of Detroit and the Nigerian metropolis, Lagos — where Davis lived for a year as a Thomas J. Watson Fellow —  Into The Go Slow was born of her experiences as an African American ex-pat in the most complicated and intriguing city in the world.
Davis grew up on Detroit's Northwest side, and continues to use the Motor City as a locale in her work. "Detroit for me is like Faulkner's mythical Mississippi town," she says. "Only my city is both apocryphal and real. I think of Detroit as ever rising from her ashes, ever becoming, ever intriguing."
Davis' debut novel Shifting Through Neutral, published by Amistad/Harper Collins in 2004, was a finalist for the Zora Neale Hurston/Richard Wright Legacy Award; A Quarterly Black Review bestseller and an "Original Voices" selection by Border's Books, Shifting Through Neutral was featured in national media, including NPR's News & Notes. Davis was selected as 2005 New Author of the Year by Go on Girl! Book Club — the largest national reading group for African-American women.
She is also writer/director of the critically acclaimed, award-winning film Naked Acts, which screened at a host of festivals in the US, Europe, and Africa before having its theatrical and DVD release in 1998. Indiana University's Black Film Center recently honored Davis on the 20th anniversary of the film's production. The film is now part of the Black Film Archive's permanent collection.
A major advocate for promoting and nurturing literary talent by people of color, Davis is the Books Editor for the black culture site Bold As Love Magazine (boldaslove.us); founder and curator for the popular Brooklyn reading series, Sundays @; and a founding member of ringShout, a group dedicated to celebrating and promoting ambitious literary work by African American writers.
With an early career as a newspaper reporter at The Philadelphia Inquirer and the Atlanta Journal/Constitution, Davis' articles have appeared in a host of newspapers and magazines; more recently her reviews and essays have appeared in The Washington Post, Essence, O, The Oprah Magazine, TheRoot.com, Salon, and Writers Digest.
Equally dedicated to her work as a teacher and mentor, Davis is a professor at Baruch College, CUNY, where she teaches Creative Writing and Journalism, and is Director of the Sidney Harman Writer-in-Residence Program. She also facilitates writing workshops for junior faculty of color seeking to complete and publish their creative works.
A graduate of Spelman College and Columbia University's Graduate School of Journalism, Davis lives in Brooklyn with her husband, son and daughter.
Photo by Rob Fields.