A reading series presented by Bold As Love Magazine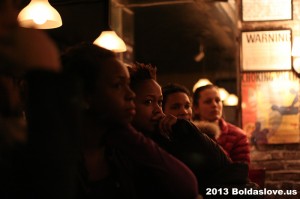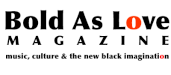 Rob Fields, publisher of Bold as Love Magazine, and Bridgett Davis launched Sundays @…. Reading Series in February 2013. As the magazine's Lit Editor, Davis curates the readings with an emphasis on engaging, intriguing and provocative work.
"Our initial idea was to offer a safe space for accomplished writers of the African diaspora to share their works-in-progress," says Davis. "The writers receive constructive feedback from audience members while introducing their work to new readers." The series has since evolved to also provide a platform for authors of newly-released books.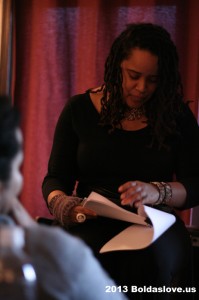 Readers are featured across a wide range of genres. Says Davis: "My goal is to pair writers who may not travel in the same literary circles, but who all come from the same rich, progressive literary tradition."
The series takes place every 4th Sunday @ Brooklyn's hot literary bar, Branded Saloon.
Since its launch, the series has hosted 46 different writers, including Tyehimba Jess, Tonya Hegamin, Samantha Thornhill, Michael Gonzales, Liza Jesse Peterson, Camille Goodison, Racquel Goodison, Brook Stephenson, Nicholas Powers, a dozen members of VONA (Voices of Our Nation), LaTasha N. Nevada Diggs, Harmony Holiday, Ed Toney, James Hannaham, Melanie Maria Goodreaux, Kyla Marshell, Keisha Gaye Anderson, Eisa Nefertari Ulen, Kiini Iburu, Farai Chideya, Artress Bethany White,   LaShonda Katrice Barnett, Daniel Jose Older, Tiffany D. Jackson, Bernice L. McFadden, Marci Blackman, Regina Porter, Roberto Carlos Garcia, Jabari Asim, Mecca Jamilah Sullivan, Jennifer Baker, Marwa Helal, Jacqueline Jones, Quincy Scott Jones and Naomi Jackson.
Sundays @ in the news:
http://www.boldaslove.us/2013/03/02/the-coffin-factory-shouts-out-sundays-the-sackett/
To learn more visit: http://www.boldaslove.us/category/books/sundays-at/